Aquarium Service
and Maintenance Advice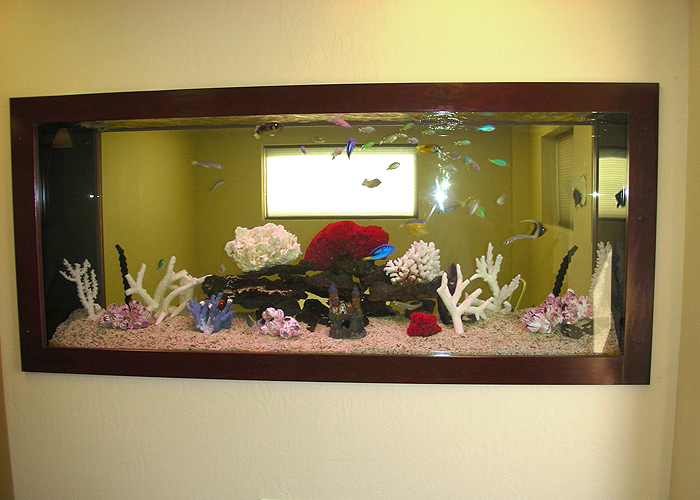 * Monitor your water pump daily to ensure it is working. The water pump circulates water in the aquarium and provides needed oxygen for the fish to survive. If your water pump does stop, **DO NOT FEED THE FISH UNTIL THE PUMP IS REPLACED.**
* Feed your fish with a variety of foods depending on the types of fish you have. Fish should be fed twice daily when possible and only in the amount that will be consumed within approximately two minutes. Always feed your fish when the aquarium lights are on. Overfeeding is the number one issue with most aquarium problems. If the amount of food is greater than required, water quality will turn toxic rapidly.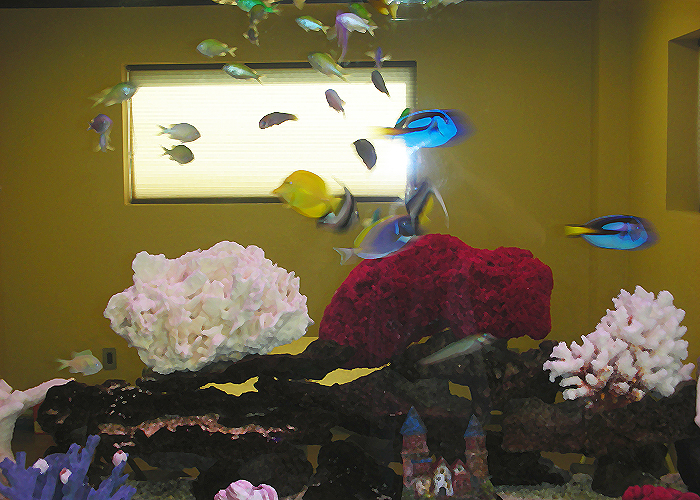 * Monitor your fish daily when feeding. Fish maintain a certain behavior when being fed and deviations of this behavior usually indicate a fish is having problems. Watch for a fish that hides when the food is introduced to the aquarium or swims to the food but has no interest.
* Add water to your aquarium regularly in small amounts to replace evaporation. This is especially important with saltwater aquariums. When water evaporates in saltwater the freshwater evaporates and the salt content of the water increases past the set limit which is dangerous to the fish.
480-752-3474
to schedule a visit.
"T
ropical Dreams is THE BEST!! Bill has been servicing my saltwater tank for 16 years. My tank is always beautiful; my fish are happy and healthy. My friends always comment on how beautiful it is. You cannot find anyone more experienced, honest and reliable than Tropical Dreams! "
-- Richard T.